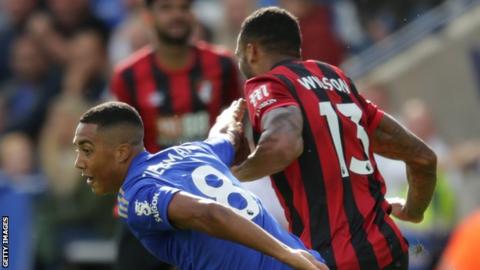 The video assistant referee failed to overturn four incorrect decisions during the first four rounds of Premier League matches this season.
During those rounds there were 227 incidents involving goals, red card offences as well as potential and actual penalty decisions.
Of those incidents, six decisions were changed by VAR.
Referees' chief Mike Riley told Premier League clubs on Thursday four more incidents should have been changed.
The four incidents in question are:
Both the Manchester City and West Ham incidents were immediately dismissed by the referee.
Overall, the Premier League are reasonably satisfied at how the new technology is being used and feel they have got six decisions right, when 12 months ago they would have been incorrect.
In addition, a meeting of all 20 clubs in London earlier had a discussion about the merits of moving the transfer window back towards the end of August, in line with most other European countries, but decided more talks were required at their next gathering in November.
https://www.bbc.com/sport/football/49683036