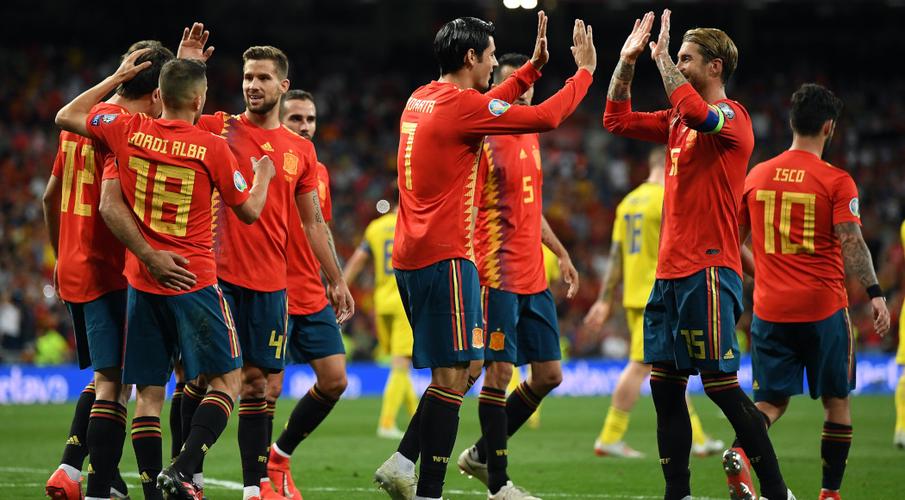 Spain's seven-point lead atop group F is the largest in any of the sections and means two victories (maybe not even that) this month would take them to the finals.
Roberto Moreno has named a squad with three uncapped players – Sergio Reguilón, Pau Torres and Gerard Moreno – and just three from Real Madrid and Barcelona combined, musing: "The best national teams in history are often filled by big clubs, but now football is moving in a new direction. There are fewer [Spanish] international players in the [big Liga] teams. It's difficult to say if the Spanish teams are falling down the hierarchy."
ITALY EYE QUALIFICATION AGAINST GREECE
Two wins would confirm Italy as group J winners, and they could seal their finals spot on Saturday if they beat Greece in Rome.
"That could be the match that gives us qualification," said Azzurri boss Roberto Mancini, "so we're hoping the Stadio Olimpico will be full of fans, like at Italia '90 when we were young."
Nevertheless, it is Armenia, only three points behind second-placed Finland, who could capture the headlines if their two trips go their way – albeit they are without Henrikh Mkhitaryan after an injury suffered for Roma.
LICHTSTEINER RESUMES SWISS ROLE
The front three in group D are unbeaten, though third-placed Switzerland will hope to cut that number to one as they visit Denmark, in second, before hosting leaders Republic of Ireland.
Coach Vladimir Petkovic has called up captain Stephan Lichtsteiner for the first time since March, but Xherdan Shaqiri – who has revoked his international retirement – is out with a calf injury.
Petkovic said: "I have always kept contact with Lichtsteiner and he always behaved impeccably. He has shown that he is always ready, whether he plays or not. He is still our captain and our leader."
SATURDAY'S FIXTURES
GROUP D
15:00 Georgia v Ireland
18:00 Denmark v Switzerland
GROUP F
18:00 Faroe Islands v Romania
20:45 Malta v Sweden
20:45 Norway v Spain
GROUP J
18:00 Bosnia and Herzegovina v Finland
20:45 Italy v Greece
20:45 Liechtenstein v Armenia
https://www.supersport.com/football/uefa-euro/news/191012_Spain_face_Norway_Italy_welcome_Greece_in_qualifiers