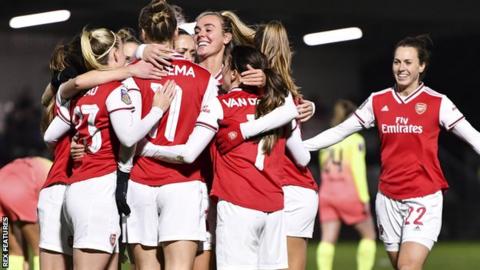 London rivals Arsenal and Chelsea will contest the 2020 Women's Continental League Cup final after both winning tense semi-finals on Wednesday.
Record five-times winners Arsenal beat holders Manchester City 2-1, reaching the final for the eighth time since 2011.
Chelsea reached their first final as Maren Mjelde's cool second-half finish saw them win 1-0 at Manchester United.
The City Ground in Nottingham will host the final on Saturday, 29 February.
https://www.bbc.com/sport/football/51304286