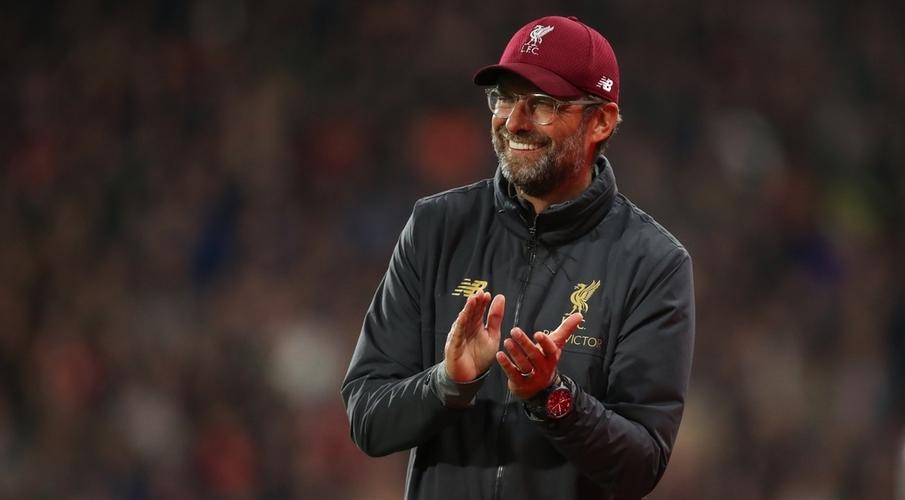 Ahead of trip to Norwich see how Jurgen Klopp's team are making history as they equal Man City's mark of 20 consecutive home wins to challenge several more in the second half of the season.
Having taken 100 points from a possible 102 in a run stretching back to 2018/19, we take a look at how they are rewriting the record books, and the next targets in sight.
What records have they set?
Best start ever
When Liverpool reached 64 points from their opening 21 matches, it was the most a team had ever accumulated at that stage in any of Europe's top five leagues.
They have since extended their record, winning their following four fixtures to rack up 73 points from their first 25 matches.
Most points won over 38 matches
With their 1-0 win at Tottenham Hotspur on 11 January, Liverpool set a record of 104 points from 38 Premier League matches, beating the 102 achieved by Man City and Chelsea, ending in 2018 and 2005 respectively.
Biggest lead at the top
The Reds' 22-point lead at the top is the biggest ever in English top-flight history.
Most home wins in a row
Liverpool's 4-0 victory over Southampton on 1 February was their 20th consecutive Premier League home win, equalling Man City's record achieved between 2011 and 2012.
What records are they targeting?
Most home wins in a season
Chelsea, Man Utd and Man City have all managed 18 home wins in a Premier League season. Liverpool have won all 13 so far in 2019/20 and can become the first side to win all 19.
Most consecutive victories
Liverpool's current total of 16 straight victories, which started against Spurs in October, is two short of Man City's 2017 record. They could set a new mark at Watford on 29 February.
Most victories in a season
Liverpool are eight away from matching the 32 set by City in 2017/18 and 2018/19.
Most away wins in a season
The Reds have won 11 of their 12 matches on the road and are now five away from matching Man City's total of 16 from 2017/18.
Most points in a season
A victory in each of their remaining 13 matches would take Jurgen Klopp's side to a total of 112 points, beating Man City's record of 100.
Longest unbeaten streak
Undefeated in their last 42 matches, Liverpool are seven away from equalling Arsenal's record of 49 matches, a run that ended in 2004.
'Invincible' season
The Reds can become only the second team to remain unbeaten throughout a Premier League campaign, after Arsenal in 2003/04.
Most days without a loss
Should Liverpool avoid defeat this season, they will surpass the Gunners' record of going 539 days without losing between May 2003 and October 2004.
Biggest winning margin
Man City won the title by 19 points in 2017/18 and Liverpool are on course to beat that figure.
https://supersport.com/news/200213_Which_Premier_League_records_can_Liverpool_break