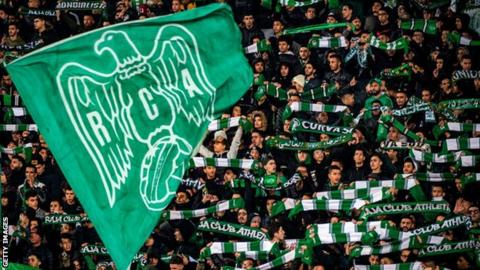 Morocco's football federation has announced the suspension of all football activity in the country until further notice because of the coronavirus pandemic.
The Moroccan federation (FRMF) said on Saturday that the indefinite ban would affect matches in various Moroccan football competitions - in all categories.
Its decision comes because of the spread of the coronavirus, with 17 cases reported in Morocco at the time of writing, including one death.
"The Royal Moroccan Football Federation (FRMF) announces the suspension of all football matches, all categories combined, from the announcement of this press release and until further notice,"
the federation said on social media.
The decision came just a few hours after Morocco's Ministry of Sports and Youth released an official statement banning all sports activities in the country.
Raja Casablanca's much-anticipated match against Egyptians Ismaily in the Arab Cup Championship on Sunday has been postponed until further notice.
https://www.bbc.com/sport/africa/51889241