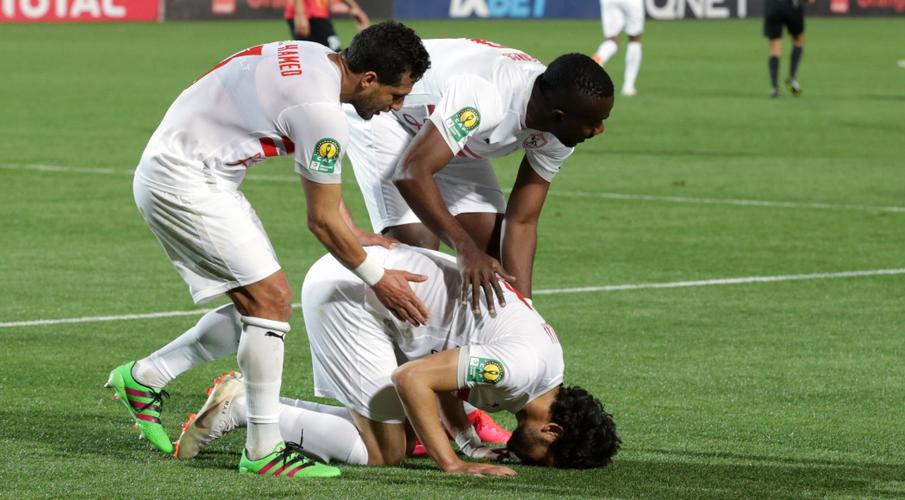 Esperance de Tunis edged out Zamalek 1-0 in the CAF Champions League quarterfinal second-leg match at the Stade Olympique de Radès on Friday night.
However, it was Egyptian giants Zamalek who advanced to the semifinals after winning the tie 3-2 on aggregate, while Tunisian champions Esperance were eliminated.
The defending champions Esperance were keen to overturn a 3-1 deficit from the first-leg encounter which was played in Cairo.
They got off to the perfect start as they broke the deadlock just five minutes into the match through Billel Bensaha.
Mahmoud Alaa was adjudged to have handled the ball in the box and Bensaha scored from the spot-kick to make it 1-0 to Esperance.
The Blood and Gold then pushed for their second goal, but they were frustrated by the White Knights' defence.
The score was 1-0 to Esperance at the interval with Zamalek leading 3-2 on aggregate.
The hosts pushed for their second goal of the match after the restart with Ivorian striker Ibrahim Ouattara working tirelessly in the attack.
Promising attacker Ali Ben Hammouda was introduced by the Esperance technical team after the hour-mark
The home side launched late attacks as they looked to grab a crucial goal which would have sent them to the semifinals.
However, the visitors' defence remained resolute and ultimately Esperance emerged 1-0 winners on the night, but Zamalek won the tie 3-2 on aggregate.
Esperance (1) 1 (Bensaha 5')
Zamalek 0
Esperance: Cherifia, Mbarki, Yaakoubi, Bedrane, Coulibaly, Rabii, Bonsu (Ben Sghaier 84'), Choug (Hammouda 67'), Bensaha, Ouattara (Meziane 71'), Elhouni.
Zamalek: Abougabal, Abdel-Shafy, Hamdi, Alaa, Emam, Hamed, Sassi, Obama (M.Hassan 88'), Sayed (Salam 90'+1), Bencharki, Mohamed (Kassongo 81').
https://supersport.com/football/caf-champions-league/news/200306_Zamalek_eliminate_defending_champs_Esperance