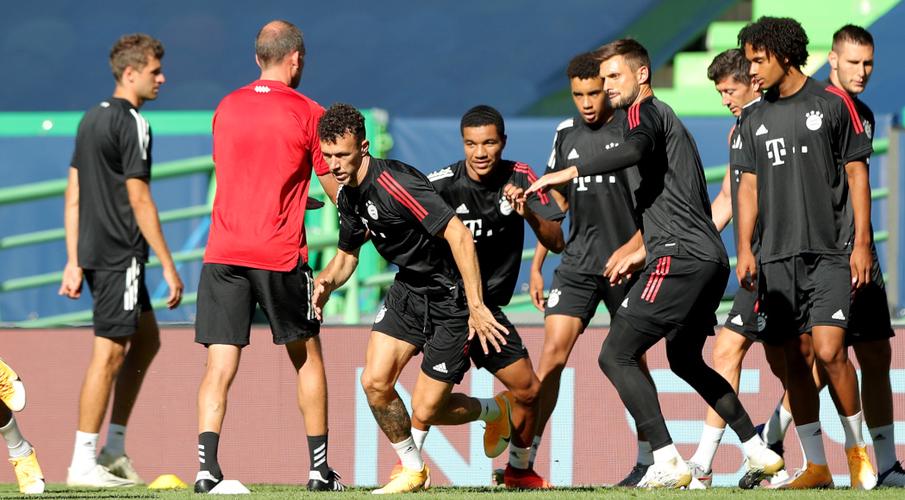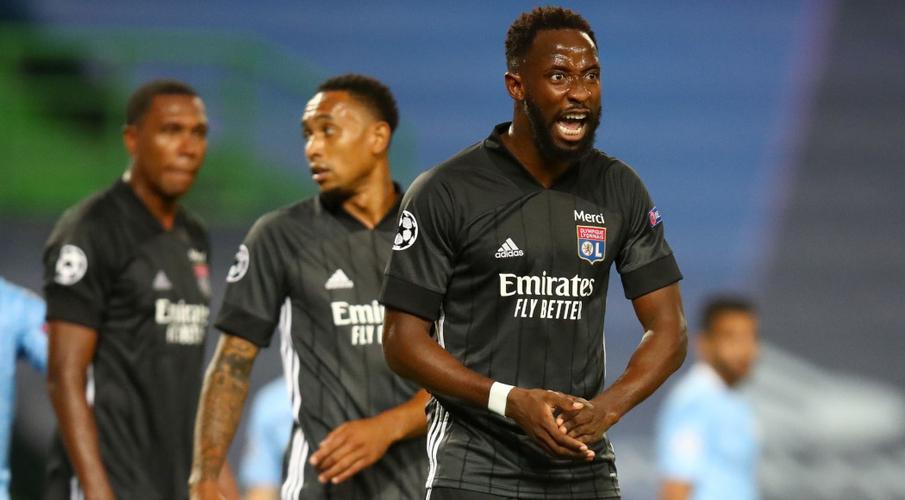 Olympique Lyonnais take on Bayern München at the Estádio José Alvalade in Lisbon having suffered defeat against the German giants in their only previous Uefa Champions League semifinal.
Bayern stormed into the last four with a remarkable, and record-breaking, 8-2 victory against Barcelona – a result that equalled the biggest aggregate victory in a Uefa Champions League quarterfinal.
Lyon, meanwhile, sprang a surprise against Manchester City in the last quarterfinal, Moussa Dembélé coming off the bench to score twice and secure a 3-1 victory that set up a second Franco-German semifinal in this season's competition, 24 hours after Leipzig's tie against Paris Saint-Germain.
Not only did Bayern come out on top in the sides' semifinal meeting in 2010, they have won every game in this season's competition and have scored 39 goals in the 2019/20 Uefa Champions League to date – the fourth highest tally in the competition's history and the best goal-per-game average of all (4.33).
PREVIOUS MEETINGS
All eight of the teams' past contests came between 2000 and 2010, and all in the Uefa Champions League. Bayern secured an ultimately comfortable win in that semifinal in 2010, Arjen Robben scoring the only goal of the first leg in Munich before an Ivica Olic hat-trick sealed a 3-0 win in Lyon with Thomas Müller providing an assist in that second leg.
In the 2008/09 group stage, they shared a 1-1 draw in Munich before a 3-2 Bayern win at Lyon's old Stade de Gerland home, Miroslav Klose scoring twice to help secure first place in the section and consign their hosts to second.
It was Lyon first and Bayern second when the teams met in the 2003/04 group stage. Then they drew 1-1 at Gerland – Péguy Luyindula's 88th-minute equaliser rescuing the hosts – before Lyon won 2-1 in Bavaria through a goal from Bayern old boy Giovane Elber.
The clubs first met in the 2000/01 second group stage, Jens Jeremies scoring the only goal in Munich in November 2000 and Sidney Govou hitting two first-half goals to set up a 3-0 Lyon victory in the return fixture in France on 6 March 2001, but Bayern still advanced and went on to claim the trophy that year while Les Gones, competing in their first Uefa Champions League, were eliminated.
FORM GUIDE
Lyon
Lyon have never played in the final of a major European competition – their only other semifinals aside from that 2010 defeat by Bayern came in the 1963/64 European Cup Winners' Cup, which they lost to Sporting CP after a replay in neutral Madrid (0-0 h, 1-1 a, 0-1), and in the 2016/17 Uefa Europa League when they lost to Ajax (1-4 a, 3-1 h).
Four French teams have reached the European Cup final: Reims (1956, 1959), St-Étienne (1976), Marseille (1991, 1993) and Monaco (2004). Of those, only Marseille, in the inaugural Uefa Champions League final in 1993, lifted the trophy.
Eight Ligue 1 clubs have reached the European Cup semifinals; Lyon are the sixth team to make more than one appearance, after Reims, St-Étienne, Marseille, Monaco and fellow 2019/20 semifinalists Paris.
The success of Paris and Lyon this season means France has two teams in the European Cup semifinals for the first time.
This season, Lyon squeezed into the last 16 as Group G runners-up having picked up eight points from their six games, one more than both Benfica and Zenit. Away from home, OL won 2-0 at eventual section winners Leipzig before losing at Benfica (1-2) and Zenit (0-2). They were 1-0 winners at home to Juventus in the round of 16 second leg and went through on away goals after losing 2-1 in Turin before beating City in the last eight thanks to Dembélé's late double after Maxwel Cornet's opener had been cancelled out.
The first leg against Juventus was Lyon's first win in the Uefa Champions League knockout rounds since a 1-0 firstleg victory against Apoel in February 2012; Les Gones went on to lose that last-16 tie on penalties and before this season had not progressed beyond that stage since reaching the last four in 2009/10.
The defeat at Juve was only Lyon's fifth loss in their last 21 European matches (W8 D8). It is five defeats in 14 away matches (W6 D3), with the win against City ending a three-match losing streak away from their own stadium.
When Lyon's Rayan Cherki came on as a substitute at Zenit on Matchday 5, he became, at 16 years 102 days, the second youngest player to appear in the Uefa Champions League – after Celestine Babayaro, who was aged 16 years 87 days when he played for Anderlecht against Olympiacos in November 1994.
This is Lyon's 16th Uefa Champions League campaign – four more than any other French club – and fourth in five seasons.
This season's results against Leipzig mean OL have lost only one of their six games against Bundesliga clubs since that semifinal defeat by Bayern in 2010 (W2 D3).
OL have won eight of their last 17 matches against German opposition (D5 L4), the 2-0 success at Leipzig on Matchday 1 in 2019/20 ending a four-game winless run in those games outside France (D2 L2).
That 2010 defeat by Bayern made Lyon's knockout record in ties against German clubs W2 L4. The most recent success came against Werder Bremen in the only other Uefa Champions League fixtures, in the 2004/05 round of 16 (3-0 a, 7-2 h).
Les Gones have now played two games in Lisbon this season, firstly going down 2-1 at Benfica on Matchday 3. The quarterfinal defeat of City was their first win in the city in their fourth fixture (D1 L2), the draw coming against Sporting CP at the old Estádio José Alvalade in the 1963/64 European Cup Winners' Cup semifinal second leg. Lyon have
now won three of their eight Uefa fixtures in Portugal (D1 L4), the first seven of those games against local sides.
• Lyon's record in three Uefa penalty shoot-outs is W1 L2:
2-4 v PSV Eindhoven, 2004/05 Uefa Champions League quarterfinal
3-4 v Apoel, 2011/12 Uefa Champions League round of 16
7-6 v Besiktas, 2016/17 Uefa Europa League quarterfinal
Bayern
Bayern are appearing in the Uefa Champions League semifinals for the 12th time, moving level with Barcelona and behind only Real Madrid (13).
• Bayern's European Cup semifinal record is W10 L9:
1973/74 Újpest W 4-1 (1-1 a, 3-0 h)
1974/75 St-Étienne W 2-0 (0-0 a, 2-0 h)
1975/76 Real Madrid W 3-1 (1-1 a, 2-0 h)
1980/81 Liverpool D 1-1, lost on away goals (0-0 a, 1-1 h)
1981/82 CSKA Sofia W 7-4 (3-4 a, 4-0 h)
1986/87 Real Madrid W 4-2 (4-1 h, 0-1 a)
1989/90 AC Milan D 2-2, lost on away goals (0-1 a, 2-1 h)
1990/91 Crvena zvezda L 3-4 (1-2 h, 2-2 a)
1994/95 Ajax L 2-5 (0-0 h, 2-5 a)
1998/99 Dynamo Kyiv W 4-3 (3-3 a, 1-0 h)
1999/2000 Real Madrid L 2-3 (0-2 a, 2-1 h)
2000/01 Real Madrid W 3-1 (1-0 a, 2-1 h)
2009/10 Lyon W 4-0 (1-0 h, 3-0 a)
2011/12 Real Madrid D 3-3, won 3-1 on penalties (2-1 h, 1-2 a)
2012/13 Barcelona W 7-0 (4-0 h, 3-0 a)
2013/14 Real Madrid L 0-5 (0-1 a, 0-4 h)
2014/15 Barcelona L 3-5 (0-3 a, 3-2 h)
2015/16 Atlético de Madrid D 2-2, lost on away goals (0-1 a, 2-1 h)
2017/18 Real Madrid L 3-4 (1-2 h, 2-2 a)
Bayern have lost their last four semifinals, having won the previous four.
Leipzig's qualification for the semifinals alongside Bayern means Germany has two teams in the last four of the Uefa Champions League for only the second time. On the other occasion, in 2012/13, Bayern and Dortmund went on to contest the final.
Bayern became only the seventh team – and first from Germany – to win all six games in the Uefa Champions League group stage this season, recording big wins at Tottenham (7-2) – a game in which Serge Gnabry scored four goals – and Crvena zvezda (6-0).
Bayern were the only side to collect maximum points in this season's group stage, and finished as top scorers with 24 goals – one short of Paris Saint-Germain's competition record, set in 2017/18.
The German champions eased through in the round of 16 with an emphatic victory against Chelsea, winning 3-0 in London and 4-1 in Munich.
Even better was to follow in the one-off quarterfinal as Bayern became the first team to score eight goals in a Uefa Champions League knockout game, Thomas Müller and Philippe Coutinho – on loan from Barcelona – both getting two in a remarkable 8-2 success against Barça. Bayern's four goals in the first 31 minutes was the fastest a team has ever scored four in a Uefa Champions League knockout match, beating their own competition record of 36 minutes set against Porto in the 2014/15 quarterfinal second leg.
That was the first time Bayern had scored eight goals in a Uefa Champions League match; they have hit seven five times.
With 39 goals this term, Bayern have set a new club record for a Uefa Champions League campaign, surpassing the mark of 33 set in 2014/15. The all-time record for a single campaign is the 45 scored by Barcelona in 1999/2000 –though they played 16 matches in the competition that season.
Robert Lewandowski scored in Bayern's first five group games and has found the net in all eight of his Uefa Champions League appearances in 2019/20. He is the top scorer in this season's competition with 14 goals, including four in the 6-0 win at Crvena zvezda on Matchday 5 – at 16 minutes the fastest quadruple in Uefa Champions League history. The record individual goal tally for a single Uefa Champions League campaign is Cristiano Ronaldo's 17 for Real Madrid in 2013/14.
Lewandowski's quarterfinal goal was his 50th in the Uefa Champions League with Bayern. The Polish striker has scored 67 in total and is the fourth most successful scorer in the competition's history, behind only Cristiano Ronaldo (130 goals), Lionel Messi (115) and Raúl González (71).
Lewandowski is the fourth player to score in eight successive Uefa Champions League matches, after Cristiano Ronaldo (11), Ruud van Nistelrooy (nine) and Ronaldo again (eight).
This is Bayern's 23rd Uefa Champions League campaign, fewer only than Barcelona and Real Madrid (both 24).
Champions of Germany for a record 30th time in 2019/20 – with a landmark eighth successive Bundesliga title – Bayern had reached the Uefa Champions League quarterfinals or better in seven successive campaigns before losing to Liverpool in last season's round of 16 (0-0 a, 1-3 h).
Bayern last crossed paths with a French club in the 2017/18 group stage, beating Paris Saint-Germain 3-1 in Munich after a 3-0 away loss. That defeat in September 2017 is the sole fixture in Bayern's last eight against Ligue 1 clubs, home and away, that they failed to win.
The Munich club's most recent knockout tie against Ligue 1 opponents was a 4-0 aggregate defeat of Marseille in the 2011/12 Uefa Champions League quarterfinals (2-0 a, 2-0 h).
That made Bayern's record in knockout ties against French clubs W5 L1 with wins in the last five – including their sole previous fixture with a Ligue 1 side on neutral territory, a 1-0 defeat of St-Étienne in the 1976 European Cup final at Hampden Park in Glasgow.
Bayern are unbeaten in their last 14 European games outside Munich (W11 D3), scoring at least two goals in all but the goalless draw at Liverpool in last season's round of 16 first leg. Before winning 2-0 at Benfica on Matchday 1 of 2018/19 the Munich club had not kept a clean sheet on their Uefa Champions League travels in 14 matches; they have now managed five in the last nine.
The quarterfinal victory against Barcelona made Bayern's record in Portugal W7 D7 L1. In Lisbon it is W6 D3; they have won both matches at the Estádio José Alvalade without conceding, both against Sporting CP – 1-0 in the 2006/07 group stage and 5-0 in the round of 16 first leg two seasons later, the latter the joint biggest first-leg win in the Uefa Champions League knockout rounds.
• Bayern's record in six Uefa penalty shoot-outs is W5 L1:
4-3 v Åtvidaberg, 1973/74 European Champion Clubs' Cup first round
9-8 v PAOK, 1983/84 Uefa Cup second round
5-4 v Valencia, 2000/01 Uefa Champions League final
3-1 v Real Madrid, 2011/12 Uefa Champions League semifinal
3-4 v Chelsea, 2011/12 Uefa Champions League final
5-4 v Chelsea, 2013 Uefa Super Cup
LINKS AND TRIVIA
Born in Tarare, 40km northwest of Lyon, Corentin Tolisso joined OL's academy in 2007 at the age of 13. He broke into the first team in August 2013 and went on to score 29 goals in 160 appearances over the next four seasons before joining Bayern for a fee that was briefly a Lyon club record.
• Have also played in France:
Ivan Perišic (Sochaux 2006–09)
Kingsley Coman (Paris Saint-Germain 2004–14)
Michaël Cuisance (Strasbourg 2007–12, Schiltigheim 2012–14, Nancy 2014–17)
Benjamin Pavard (LOSC Lille 2005–16)
• Lucas Hernández was born in Marseille but has never played club football in France, moving to Spain aged four and joining Atlético de Madrid's youth set-up in 2007 at the age of 11.
• Has played in Germany:
Marcelo (Hannover 2013–16)
• Have played together:
Youssouf Koné & Benjamin Pavard (LOSC Lille 2014–16)
Jeff Reïne-Adelaïde & Serge Gnabry (Arsenal 2016)
Moussa Dembélé & Kingsley Coman (Paris Saint-Germain youth 2004–12)
• International teammates:
Léo Dubois & Benjamin Pavard, Lucas Hernández, Corentin Tolisso, Kingsley Coman (France)
Lyon coach Rudi Garcia was in charge of Roma when they lost 7-1 at home to Bayern in the Uefa Champions League group stage on 21 October 2014, Lewandowski and Müller, with a penalty, both finding the net. That remains the heaviest European defeat for an Italian club. Bayern were also 2-0 winners at home in Munich on 5 November 2014.
Philippe Coutinho scored Barcelona's second goal in their 5-1 win against Lyon in the 2018/19 round of 16 second leg.
LATEST NEWS
Lyon
The quarterfinal defeat of Manchester City ended OL's four-game winless run in all competitions (D1 L3).
On 31 July Lyon lost 6-5 on penalties to Paris Saint-Germain after a goalless draw in the French League Cup final, Bertrand Traoré being denied by Keylor Navas in the sole failure of the shoot-out.
The game at Stade de France was the first competitive fixture for Lyon since their 1-0 Ligue 1 loss at LOSC Lille on 8 March.
Lyon returned to training in June, playing a series of six friendly games starting with a 12-0 win against Swiss side Port-Valais on 1 July and ending with a 3-2 defeat of Belgium's Antwerp on 24 July. They won five of those games, losing only to Rangers (0-2) on 16 July.
Les Gones scored 21 goals in the process, Memphis Depay hitting five.
Lyon have still won only five of their last 13 official matches in all competitions (D3 L5). Following their success in the first leg against Juve, Lyon beat local rivals St-Étienne 2-0 at home on 1 March but were beaten 5-1 at home by Paris in the French Cup semifinals three days later. The latter match was the first time they had conceded five goals in a game since losing by the same scoreline at Barcelona in last season's Uefa Champions League round of 16 second leg.
Aged 16 years 176 days, Ryan Cherki became the third youngest player to start a Ligue 1 game for Lyon in the 4-2 defeat at Paris Saint-Germain on 9 February.
Lyon won six of their 15 away Ligue 1 games this season (D3 L6).
Moussa Dembélé is Lyon's top scorer this season with 26 goals in all competitions, including 16 in the league; the 23-year-old struck in his first seven appearances this year and has 14 goals in 20 games in 2020.
January signing Karl Toko Ekambi scored in his first two Ligue 1 matches, but has not found the net in his last 11 appearances in all competitions.
In January, Lyon signed Brazilian midfielder Camilo from Ponte Preta and Zimbabwean striker Tino Kadewere from Le Havre; both players joined the club on 30 June. Kadewere marked his first outing in a Lyon shirt with four goals against Port-Valais.
Lucas Tousart (Hertha Berlin) and Martin Terrier (Rennes) have departed OL this summer.
OL head scout Florian Maurice has also moved to Rennes, with Bruno Cheyrou taking over his role on 25 May.
Former Lyon No 1 Grégory Coupet stepped down from his position as the club's goalkeeper coach to take up a similar role at Dijon; he was replaced by Christophe Revel on 2 June.
Depay, who has scored nine Ligue 1 goals this season and six in the Uefa Champions League, one in each of his first six appearances, damaged his cruciate knee ligament on 15 December; the League Cup final on 31 July marked his return to competitive action.
Jeff Reine-Adélaïde also suffered a cruciate injury in Lyon's 1-0 home defeat by Rennes on 15 December; he returned as a second-half substitute at Juventus.
Left-back Youssouf Koné, who underwent ankle surgery in December, has missed Lyon's three games since the restart due to a muscular problem.
Bayern
Thomas Müller has played 113 matches in the Uefa Champions League, group stage to final; he is now the outright German record holder ahead of Philipp Lahm (112).
On 16 June Bayern won their eighth successive Bundesliga championship with two matches to spare. It was their 30th league title overall.
On 4 July Hansi Flick's team triumphed 4-2 in the German Cup final against Bayer Leverkusen to secure their 20th Cup success and the club's 13th double.
Since football in Germany resumed in mid-May, Bayern have won all 13 competitive games.
In 2020 Bayern have prevailed in 23 of their 24 matches. They are on a run of 19 successive competitive wins, a new German record.
Bayern scored 100 goals in the 2019/20 Bundesliga season, only one short of their own record set in 1971/72.
Bayern have failed to score in just two games in 2019/20 – a 2-0 defeat in the German Super Cup at Borussia Dortmund on 3 August 2019 and a goalless draw at home against RB Leipzig on 9 February. They have hit 23 goals in their last five matches in all competitions, conceding six.
Robert Lewandowski – the Bundesliga's top scorer for the fifth time with 34 goals – has hit 54 goals in 45 competitive Bayern games in 2019/20.
Lewandowski has scored 236 league goals for Dortmund and Bayern combined, the third highest Bundesliga total of all time.
Müller finished the season with 21 assists, a new Bundesliga record.
Benjamin Pavard has been out since suffering a foot injury in training on 26 July, but on Thursday he flew to Lisbon and returned to team training on Saturday.
Bayern have signed Leroy Sané from Manchester City and Tanguy Kouassi from Paris Saint-Germain this summer, although neither is available for the remainder of the Uefa Champions League season.