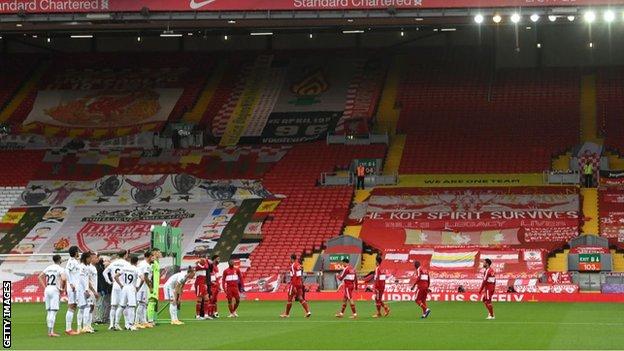 Four people have tested positive in the latest round of Premier League Covid-19 tests.
A total of 2,131 players and club staff were tested between Monday, 7 September and Sunday, 13 September.
The four who have tested positive will self-isolate for a period of 10 days.
"No specific details as to clubs or individuals will be provided by the league and results will be made public after each round of testing," said a Premier League statement.
The 2020-21 season started on 12 September after the coronavirus pandemic led to no Premier League football being played for three months from mid-March in the 2019-20 campaign.
All of the games played since June have been held without fans in attendance.
'Never seen before fantastic football related designs that all fans love - Buy Now and get your discount' just click on this👉 TOFR001